Weld-On® All Seal™
Multi-purpose sealant
Slow drying, soft-setting, formula allows ample time to work with pipe joints. Also easy for disassembly.
Creamy, non-separating consistency provides excellent thread coverage.
Product is grit-free to provide leak-proof seal on pipe threads.
For sealing and lubricating all metal and plastic (ABS, PVC, CPVC, Polypropylene, & Nylon) piping systems carrying various materials
Very low VOC content: 152 g/L.
INDUSTRY LISTINGS

SHELF LIFE
2 Years
AVAILABLE SIZES
Pint (#87670)
1/2 Pint (#87665)
1/4 Pint (#87660)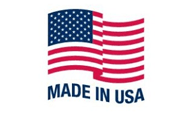 VIDEOS
Weld-On Pipe Thread Sealants
RELATED PRODUCTS