Weld-On® Blue Seal™
Industrial grade sealant
Heavy duty, grit-free formula. Excellent for industrial applications and pipe lines in high vibration environments.
Contains finely homogenized PTFE particles for filling cracks and thread imperfections – ensuring leak-proof seal.
For sealing and lubricating all metal and plastic (ABS, PVC, CPVC, Polypropylene, & Nylon) piping systems carrying various materials.
FBC™ System Compatible indicates that this product has been tested, and is monitored on an ongoing basis, to assure its chemical compatibility with FlowGuard Gold®, BlazeMaster® and Corzan® piping systems and products made with TempRite® Technology. The FBC System Compatible Logo, FBC™, FlowGuard Gold®, BlazeMaster®, Corzan®, and Temp Rite® are trademarks of Lubrizol Advanced Materials, Inc. or its affiliates.
No VOC content.
INDUSTRY LISTINGS

SHELF LIFE
3 Years
AVAILABLE SIZES
Quart (#87695)
Pint (#87690)
1/2 Pint (#87685)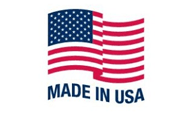 VIDEOS
Weld-On Pipe Thread Sealants
RELATED PRODUCTS