Contact Your
Customer Service Representative
at 800-888-8312.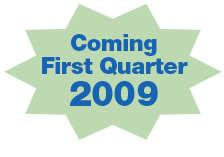 Weld-On®, the world leader in solvent cements for plastic piping, will be the first and only manufacturer whose entire line of cements and primers meets Low VOC emissions regulations. Having pioneered the first Low VOC cement and with over 15 years of installation experience, Weld-On Low VOC products will continue to offer our valued customers the following benefits:
Same high quality Weld-On performance
Same installation properties
Environmentally responsible, LEED® Compliant products
Guaranteed compliance with existing SCAQMD* VOC emissions regulations
Approved use in all states changing to stricter VOC emissions regulations
Reduced costs through simplified, all Low VOC inventory
For more information, please contact your Customer Service Representative at 800-888-8312.
* South Coast Air Quality Management District, an air pollution control agency for southern California, has established the most stringent emissions regulations in the U.S. (Rule 1168/316A)
---
About IPS Corporation
IPS Corporation is the trusted leader in manufacturing adhesives, solvent cements, and numerous components and supplies for the plumbing, construction, manufacturing and plastic fabrication industries. Headquartered in California, IPS Corp. has operations throughout the United States, as well as China, and a worldwide network of sale representatives and distributors. More information can be found at www.ipscorp.com.